You may know the fluid that can create mac app from website url. However , it can't allow full screen view in Lion if you are using free version. It also have another problem with cloud9. I couldn't run cloud 9 via fluidapp. I am using cloud9 in my localhost for my private project.
So, I decided to create my own. Cloud 9 IDE is running with http://localhost:3131 . So, I just need to call http://localhost:3131 from webview. It is so simple. It is my first Mac OSX project and I really don't know cocoa. When I was trying to write the code for Mac OSX , it look like iOS Dev. Nothing different for me.
Here is my source code for cloud9 IDE for mac app https://github.com/saturngod/macwebapp . If you don't have Xcode , you can download at https://github.com/saturngod/macwebapp/downloads
Now, I can run cloud 9 like mac app and it support full screen mode also.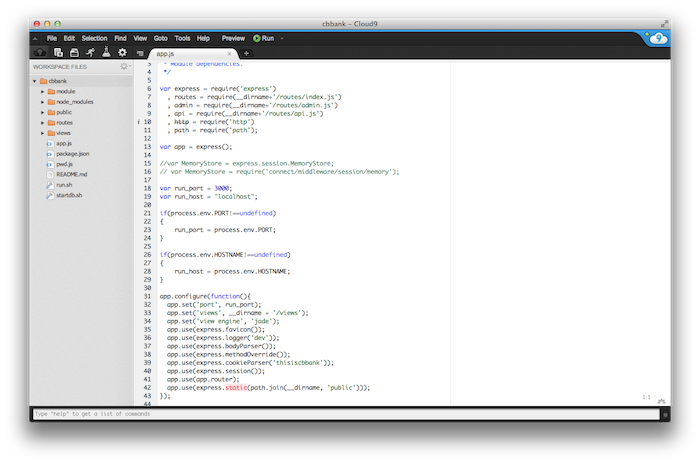 Current source is MIT license and you can use your own web app.